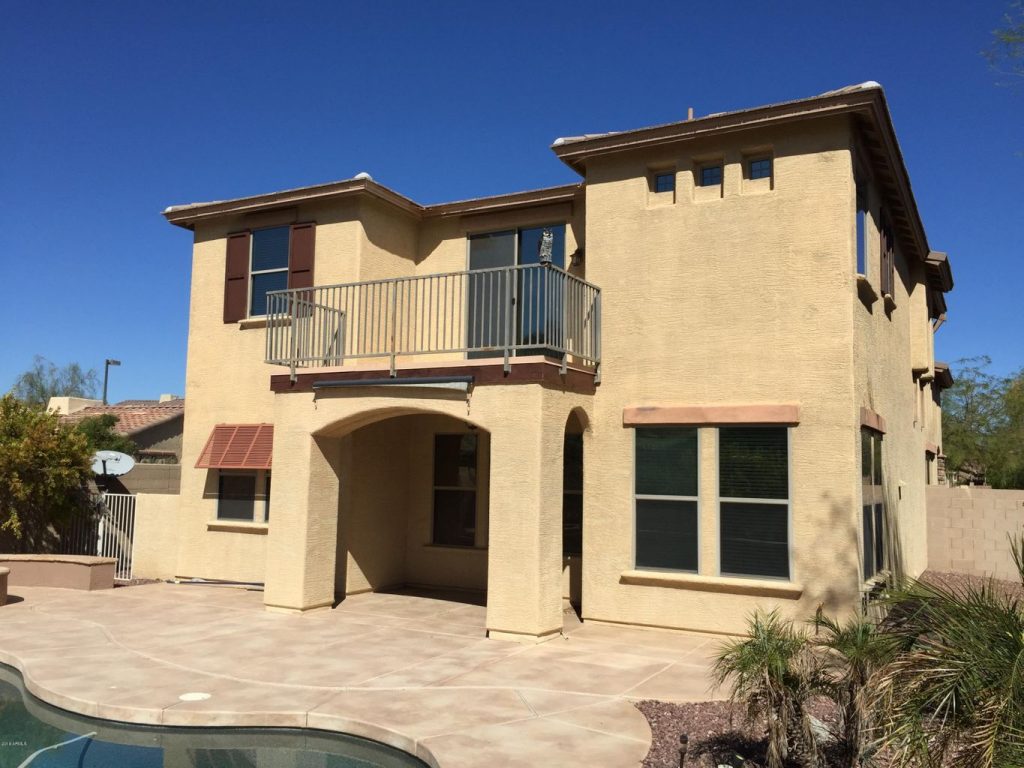 Fountain Hills Homes For Sale
Since 1997,Johnny D Real Estate has sold homes in every city in Maricopa County and half the cities in Pinal County. Spending five years as a mortgage consultant and the next twenty-five years as a Realtor, I have witnessed the pitfalls people make when purchasing a property. Throughout life, we tend to want more than we can afford. I've heard it said, "We have Champagne Tastes on a Beer Pocketbook." Starting with how much you are financially qualified to purchase is your first step. As important, is how much you are willing to spend. These should not be equal as 'qualified' is the high end and may not be wise to pursue. I can refer you to a great lender or, choose one you are comfortable with.
Is orientation of the home important when searching for Fountain Hills Homes For Sale? In Arizona, it gets hot. Temperatures can reach 115 degrees in the summer. General rule of thumb is master bedroom/ kitchen, and main living area should be receiving early to mid-morning sun. The garage and less used rooms receiving the afternoon sun. Do I need a Realtor to purchase a new home? My opinion and ALL of my past new home clients would say yes and yes! When you visit a model home, the builder and their agents don't represent you. They represent themselves! Unlike most Realtors who would just sign a registration form on your behalf and would disappear until you closed escrow and they pick up their commission check, my clients can tell you I am with you every step in the process.
Online home photos are a valuable tool, but we should not put our complete faith in them. Visiting the property may or may not match what those photos depict. I can help save time by previewing properties of interest and point out why you may or may not want to visit them. I will schedule all the favorable appointment times for you and the seller. Once we identify the property you desire to pursue with an offer, I will guide you through inspections and any hurdles along the way so that we land safely. Now that we have reached the end of the search, you now get to start on the journey to joy and peace.
I am with you at contract signing, because again, it's the builder's contract and they don't represent you. Their contract verbiage clearly points that out. I visit your property on a weekly basis during all parts of construction, taking photos and videos, if needed, to highlight the good and the possibly bad. I make you and the builder aware of any visible defects. I attend the design center appointments with you to point out items the builder tries to sell you that you won't need. I will be with you at the final walk through helping point out any last minute defects before close of escrow. I also attend the signing of the final documents to make sure the title company is using the correct dollar amounts.
When buying a new home, what are some pitfalls? Builders don't provide backyard landscaping, window treatments, or ceiling fans other than master bedroom and living/great room. Builders also make their monies on 'options'. If you're buying a base price home of $500,000, you could easily tack on $50,000 – $100,000 fairly quickly. There could be additional 'lot' premiums? If you want a pool, most builders today won't allow it, claiming liability issues. You will have to have a company come out after you receive the keys to your home, to install one. That means the pool company will have to tear down one of your newly installed walls to gain access to your backyard. Lastly, depending upon the builder, their maybe no guarantee your neighbor is not a two story staring into your backyard or home. 'New' doesn't mean better!
What are the community rules? It's very important to find out what the C,C, and R's (covenants, conditions, and restrictions) and Community Guidelines are before making an offer on a property. It should be a part of your neighborhood search process. If an HOA Community, does it allow for street parking? Can I park an RV or boat in my yard? Can I change the color of the house? Can I build an addition? These are just some of the many questions you may need answered before being disappointed after moving in.