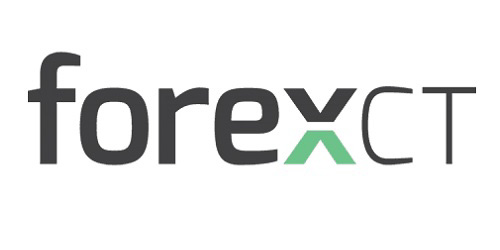 Online trading education
FOREX is a dangerous business and you should get informed yourself before starting. Ask how many part-time Forex traders about the reasons their day-to-day life is not fully dedicated to trading with currencies and you will get a plethora of reasons. However, here we are not discussing the reasons why someone can be a part-time Forex trader only, but about the reasons that can actually make someone choose part-time trading over full-time. First of all, "less is more" is a concept that is proven to be effective and very true when it comes to Forex trading. There is no doubt that the much you are obsessed with trading currencies and doing it all the time, not missing a chance of a good trade, the likeliest it is to fall into the trap of emotional trading, rushed decisions or those made out of frustration, experiencing a lot of loss and failure, and overall overtrading.
To further answer your question whether forex trading is easy or difficult we have to explain one of the most important things you have to do to trade Forex – you have to prepare yourself for a lot of learning, a lot of practicing and definitely a lot of effort. Things might work out for you if you carefully study the currency markets and eventually start practicing with confidence. We want to emphasize that for beginners, forex trading can definitely look like a complicated, difficult and very time-consuming task. However, once you have obtained the knowledge on how forex trading works and how to make trades and understand trading times and risks, you might find yourself on just the right career path for you.
If your goal as a trader is to make a quick buck and not invest time in learning all the details and functionalities then you might think it's difficult. If you are a beginner and you were just introduced to trading, you might also find it very difficult. Moreover, if you don't have the right mindset or you're not willing to learn and dedicate time to perfect it – yes, you will think of it as difficult. However, once you decide to put time and effort into it, comprehend the risks and the fact that you might take losses, you will find it not so difficult. If you apply your knowledge, strategy and understand that sometimes it's all about losing less and winning more, you are ready to become a successful trader.
Are you aware of how enormous the size of financial markets is? Trillions of dollars are changing hands each and every day through Forex, Stocks and Cryptocurrencies and these movements present endless of opportunities. See more details on free forex learning consultation. Our main focus is providing a free Forex course that can easily result in producing more Forex traders on a worldwide level. The Forex market is worth trillions of dollars and now you have the chance to be part of that huge environment. All you need is the right education.
Keep in mind that there's plenty more to learn once you have successfully completed our trading education course. You can easily register as a member of our trading education website. Here you will receive access to numerous free trading education materials, such as quizzes, articles and insights and become part of a vast network of like-minded individuals who can also help you on your quest to learn how to effectively trade. Last but not least, our 1-2-1 trading education is now offered not just face-to-face but also online via webinars, allowing you to take part from wherever you are. All of the trading course materials will be recorded for your future convenience, allowing you to re-visit and refresh your knowledge later on.
To help you learn how to trade effectively, trading education has put together a number of quizzes, containing 10 short questions or less, specifically designed to put your knowledge to the test. The quizzes cover various important information that every trader should understand if they want to become serious players. Once you complete your quiz, you are able to share it on Facebook and proudly showcase your knowledge to your friends.