Principles of real estate investment in Istanbul
---
Add Favorites
Amenities
Description
Property investment agency Istanbul today: The follower of the real estate market in Istanbul since 2017 is fully aware that the first feature on which the projects of the Basin Express area are promoted is that it is close to Ataturk Airport (currently closed after the opening of the new Istanbul Airport in the north) This same point must be kept by the real estate investor in his eyes when searching for his next investment property and to check these advantages of the project, whether they are continuous or fleeting with time. With this view, the investor can discover and evaluate new offers in the event that there are promising projects that will be implemented for sure during the investment cycle he is considering. For example, the Istanbul Canal project, which has been discussed since the 16th century until now, has not actually started. It is illogical to buy real estate or land close to the canal in order to benefit from the canal project during the next five years (knowing that the canal project, if started, needs 10 years to be completed). implement it) Also, the investor who buys agricultural land for the purpose of organizing its housing, whether it is near the Istanbul Canal or in any other area, must be fully aware that investing in agricultural lands is a long-term investment whose results cannot be harvested before 15 to 20 years, and sometimes more. See even more information at principles of real estate investment in Istanbul?.
Tips related to types of investment properties: Residential apartments typically have shorter investment cycles compared to commercial units. It's not always a good idea to invest in a commercial unit in a project under construction with the intent to sell upon completion, but this strategy can work for residential apartments within the same project. Commercial units usually require less time to reach their peak price, making it easier for investors to exit their investments. However, villas are generally not considered for investment, unless they provide a high rental yield initially and the investor is willing to wait for a specific buyer interested in that particular villa.
Beware of scams that are often designed not to steal your money directly but to make unrealistic promises that cannot be fulfilled in reality, such as a guaranteed 10% permanent rental return or profits of up to 300% within two years, and so on. Be cautious of offers that come with a gift wrap, as they are often (but not always) a deception, such as a guarantee of renting apartments for three years in regular apartments. What happens after those three years? Or offers like buying land near the Istanbul Canal and selling it at double the current price after two years. Be aware that if the square meter price actually increases, the abundance of such offers will prevent you from achieving the desired profit. Or offers like buying two apartments for $400,000 in total, claiming they are suitable for Turkish citizenship.
There are many real estate companies that are working to provide quality in all its services for those wishing to buy property in Turkey, which is working to strengthen the sources of information and you can inquire about these companies at the investment section of your embassy in Turkey to make sure that the company is good. Unfortunately, many people believe that there are cheap properties in Istanbul. This is not true. There are no cheap properties in Istanbul. We can call them lower quality properties. Many real estate companies that are interested in selling only are responsible for marketing this Illusion to its customers in order to increase sales only.
The Istanbul real estate market is undoubtedly Turkey's star performer when it comes to attracting investors from all corners of the globe. Historically, it has always been the number one destination in the country for domestic property sales, and in 2015, it overtook the Mediterranean region of Antalya as the most popular destination for foreign property buyers in Turkey. Last year, it hit a record high with 8,182 properties sold to foreigners of various nationalities and 238,383 domestic sales. But what exactly is luring domestic and foreign buyers to invest in Istanbul real estate and more importantly, will this trend last? We think so.
Turkey travel is one of the top reasons to invest in Turkey. Considerably smaller than the Grand Bazaar, the Spice Bazaar is home to around a hundred shops selling dried fruits, nuts, spices, tea, Turkish Delight, and other goodies. Both are walking distance from Sultanahmet Square. Follow the link for a DIY walking tour of Istanbul's Bazaars and Rustem Pasha Mosque, a small but beautiful mosque near the Spice Bazaar. You can easily visit the Grand and Spice Bazaars on your own but if you'd like to go on a guided tour, then you can book one through Get Your Guide. Having a guide will be helpful, especially at the Grand bazaar because it's so big. Follow the link to check out Get Your Guide's Grand and Spice Bazaar tours.
Finally, as for the lands near the new Istanbul Canal, it is a very risky investment project that is not recommended for someone who owns a property for the first time in Turkey and wants to obtain Turkish citizenship. For more information about Istanbul Canal, read: Canal Istanbul project and its impact on real estate investment. So, what is the solution to get a successful real estate investment while obtaining Turkish citizenship? The amount of real estate investment to obtain Turkish citizenship was reduced to $ 250.000, according to what was issued in the Official Gazette on September 19, 2018, after it was previously worth one million dollars.
Right Home is a leading company specializing in real estate consultancy and brokerage. We help buyers to buy and sellers to sell. We provide luxury apartments, smart homes, elegantly designed offices, modern constructions and all consultancy services. Our head office located in Istanbul, Turkey. We are dedicated to giving you the very best experience finding the Right Home! We have a team of real estate consultants, who are available for you for any needs that might arise. For a closer look at the glory of the Ottoman Empire, you should go to Topkapi Palace during your trip to Istanbul. Topkapi Palace was built in the 15th century. Mehmed the Conqueror ordered the construction of the palace in 1459. At first, the palace was named Yeni Saray, or the New Palace. Before this palace, the Sultan used to live in the Old Palace in Beyazit Square. The name was changed to Topkapi Palace in the 19th century. Topkapi means canon gate. After the fall of the Ottoman Empire in 1923, Topkapi Palace was turned into a museum in 1924. The palace, occupying a vast area of around 592,600 to 700,000 m2, has hundreds of rooms and chambers, but not all of these rooms are accessible for tourists. Only some of the most important ones are open to the public.
Anyone interested in the Turkish real estate market and conducted a quick search will realize that in modern projects that are sold for the first time, the prices are consolidated in lists that are updated monthly or bi-monthly and circulated to real estate brokerage companies and thus the prices are in unified lists, so how can Right Home give you prices cheaper than market rates? It is true that the primary price lists are standardized, but negotiating upon the completion of the deal is a skill and we are extremely professional in that. Our sales specialists can obtain a better price or a more flexible payment plan for you. Also our good and branching relationships in the real estate market have a great role during negotiations, and finally, the large number of deals we do makes the negotiation process easier and more fruitful when the project manager that our client wants to own realizes that we have achieved many deals in the same project and thus we get a high and real discount of up to 30%. See additional info at https://righthome.com.tr/en/home.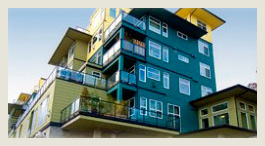 Video