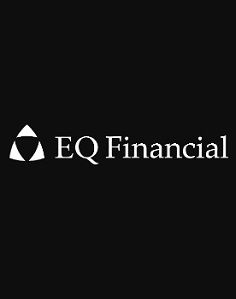 Mortgage amortization calculator
Mortgage terms : Term – The period of time you are under contract with a specific lender at the interest rate that they are providing for that time period. Amortization – A term used to describe the period of time over which the entire mortgage is to be paid assuming regular payments. Usually 25 or 30 years. Debt service ratio – The percentage of the borrower's income used for monthly payments of principal, interest, taxes, heating costs, condo fees (if applicable) and debts. GDS is gross debt service – how much you spend on Principal, Interest, Taxes and Heating. TDS is total debt service – GDS plus all other debt payment obligations. Default – A homeowner is 'in default' when he or she breaks the terms of a mortgage agreement, usually by not making required mortgage payments or by not making payments on time. Down payment – The money that you pay up-front for a house. Down payments typically range from 5%-20% of the total value of the home, but can be anything above 5%, if you qualify. Early Discharge Penalty – A penalty you may pay your lending institution for breaking the mortgage contract early. This is usually 3 months interest or the Interest Rate Differential (IRD), whichever is larger. See below for IRD.
Being careful with your money is very valuable. Here are a few tips regarding financial issues. Secured credit cards are an option for people who don't have a ?credit history or who have damaged their credit status. Secured cards require a security deposit to be placed on the card. The credit limit on a secured credit card is typically equal to the amount of the deposit made on the card, but it could be more in some cases – such as a major default such as defaulting on a mortgage payment. It's worth noting that you're still expected to make monthly payments on your secured credit card balance.
Obtaining a Payday Loan: Payday loan providers are typically small credit merchants with physical locations that allow onsite credit applications and approval. Some payday loan services may also be available through online lenders. To complete a payday loan application, a borrower must provide paystubs from their employer showing their current levels of income. Payday lenders often base their loan principal on a percentage of the borrower's predicted short-term income. Many also use a borrower's wages as collateral. Other factors influencing the loan terms include a borrower's credit score and credit history, which is obtained from a hard credit pull at the time of application. More financial calculators at Current interest rates.
Terms: An unsecured loan is a loan that is issued and supported only by the borrower's creditworthiness, rather than by a type of collateral, such as property or other assets. Credit cards, student loans, and personal loans are all examples of unsecured loans.
Guarantee : A guarantee is a non-cancellable indemnity bond, backed by an insurer. It offers investors security that an investment will be repaid. A limited guarantee is when the amount the guarantor is responsible for is limited to a set sum or time frame. A non limited guarantee is when the guarantor is obligated to repay all amounts due. More financial info on Free mortgage calculator.
EBITDA: EBITDA stands for Earnings Before Interest, Tax, Depreciation, and Amortization and is calculated by subtracting operating expenses from revenue and adding back depreciation and amortization to operating profit (aka EBIT). EBITDA can be used as a proxy for free cash flow (FCF) because it accounts for the non-cash expenses of depreciation and amortization. On the income statement, EBITDA is a line item above net income that excludes other non-operating expenses, as well as interest expenses and taxes. Some could argue that compared to net income, EBITDA paints a rawer image of profitability. While some proponents of EBITDA argue that it's a less-complicated look at a company's financial health, many critics state that it oversimplifies earnings, which can create misleading values and measurements of company profitability.
Interest Rate Differential – A way lenders calculate the penalty for discharging a mortgage before the end of a closed mortgage contract. The difference between the interest that the financial institution will make if you continued your mortgage to the end of the contract and what they will make by loaning it to someone else at the current interest rate. More on Mortgage calculator. Home Equity Line of Credit – A loan that is secured against your house, like your mortgage, but you obtain a maximum amount that you may borrow but only borrow in the amounts that are needed. You only make payments, minimum is interest only, on what you have borrowed at any given time.